Applies To:
KnowledgeSmart Principal Administrators and Results Administrators.
Common Causes/Issues:
You would like to understand the options available for viewing and sorting KnowledgeSmart Skills audit results data.
Solution Overview:
There are a variety of different places in the KnowledgeSmart platform where Skills audit results can be viewed and sorted.
Let's review the options.
Results > Data page
You can view your KnowledgeSmart Skills audit results in the Results > Data area of your dashboard. Use the Results per page dropdown to change the number of results displayed on screen. Use the dropdown menu to view results data (if you have two or more linked accounts).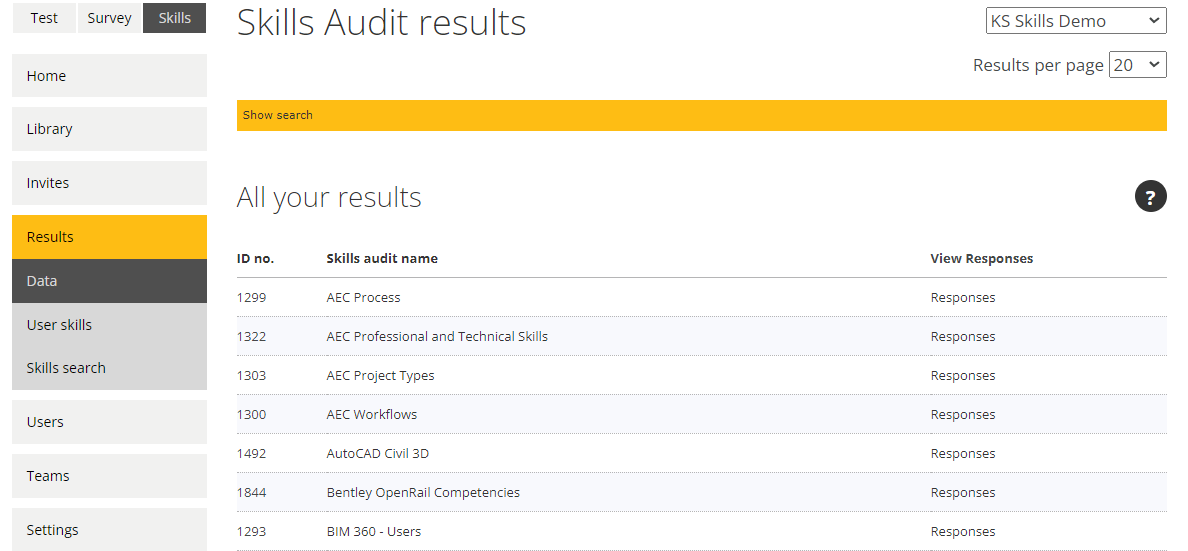 For Skills results, click on 'Responses' next to the relevant Skills audit name, to display the associated ratings data.

Select 'Show search' and filter your results by searching on a variety of fields, including, name, email, user status, team name/ID, job title, manager status, and the information captured in your 5 user datafields.

Dynamic groups
Step 1
Select the 'Show dynamic groups' link in the orange bar.

Step 2
Use the 'New Group' tool to create a new dynamic grouping of your data. Enter the group name in the field provided.

Step 3
Use the 5 datafield dropdowns to create the rules you require, for adding existing and future results to your group. Save your new dynamic group, by selecting 'Save Group'.
For example, a results group has been created based on datafield 1, City: London. The next time a new result is added to the database and the associated user record includes datafield 1, City: London, then the results record will automatically be added to the existing group.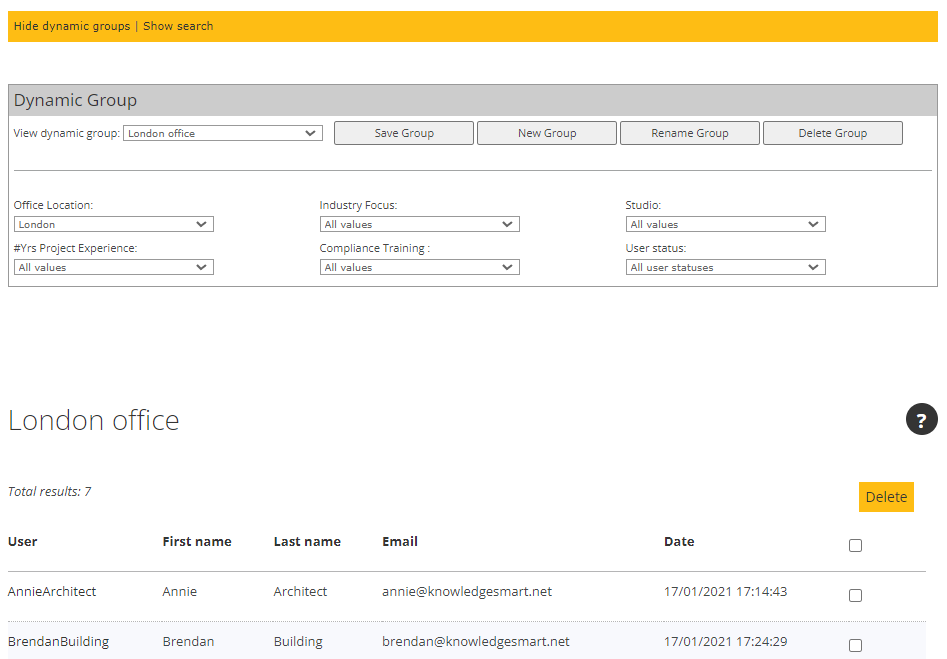 Step 4
Use the 'View Dynamic group' dropdown menu to navigate between different results dynamic groups.

See this article for instructions on exporting KnowledgeSmart Skills audit results data.
User page
Users can click on the 'My Skills' link to view a summary of their personal Skills audit results data.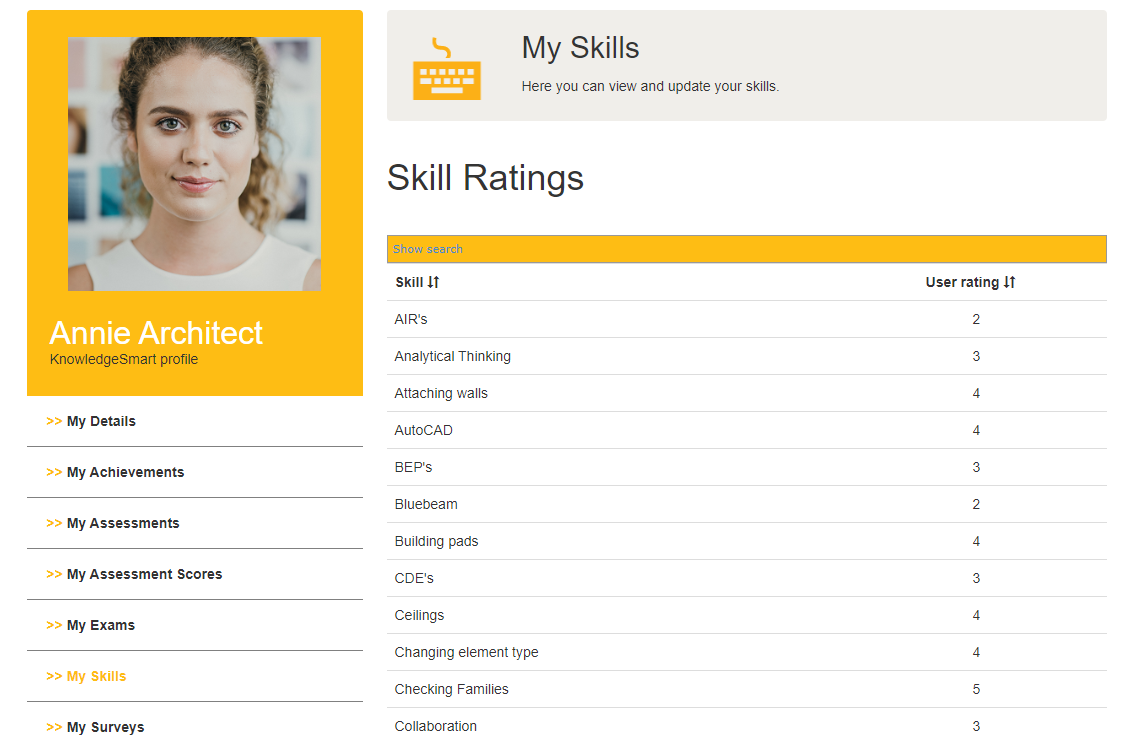 Manager page
Managers can click on the 'My Teams' link to see a list of Teams they manage.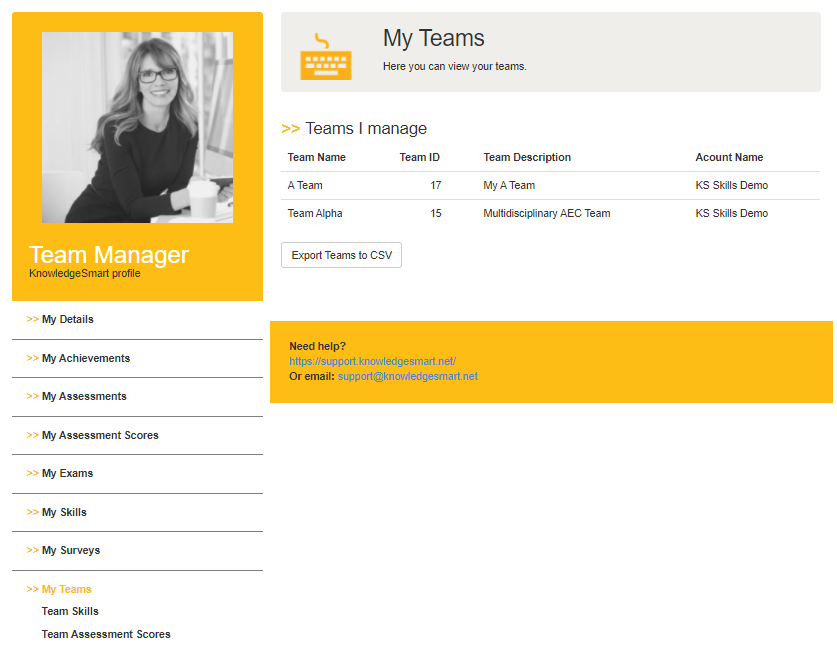 View Skills audit ratings data for all Team members, on the 'Team Skills' page.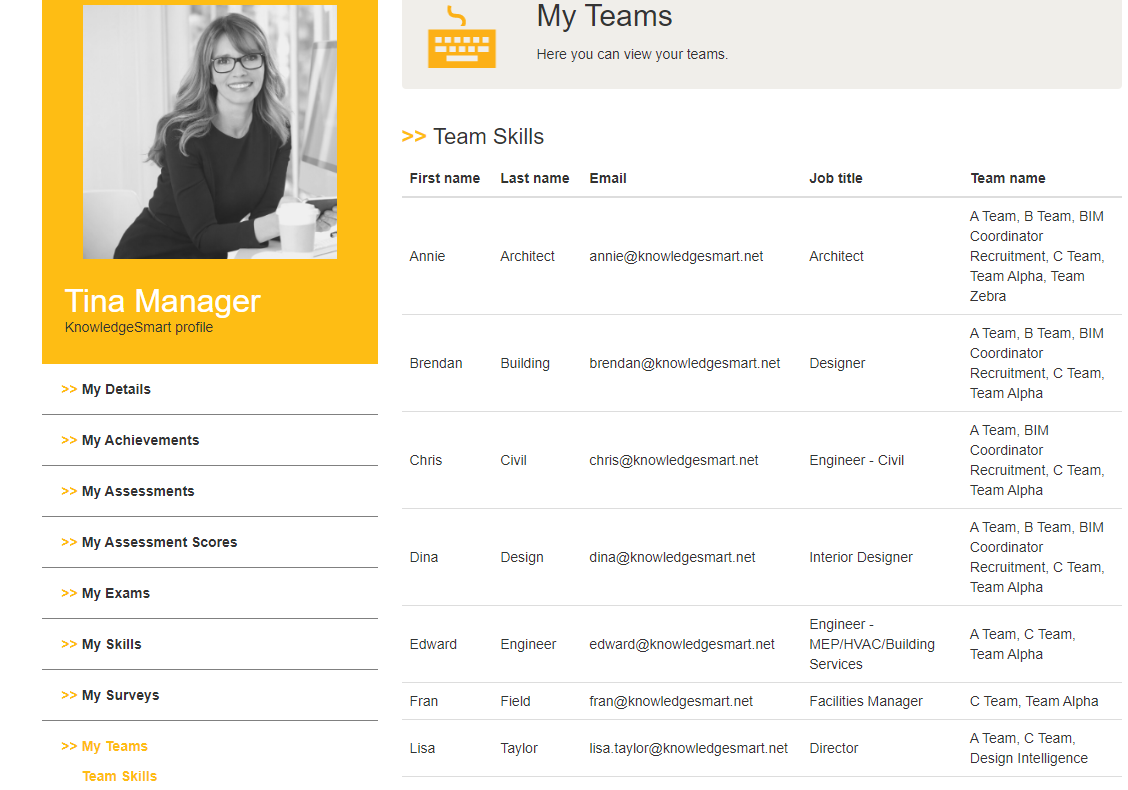 Related Article(s):
Exporting KnowledgeSmart Skills audit results data
KnowledgeSmart Skills audit results analysis in Power BI
Still Need Help?