Applies To:
KnowledgeSmart Principal Administrators and Results Administrators.
Common Causes/Issues:
You would like to understand the options available for exporting KnowledgeSmart Skills audit results data.
Solution Overview:
There are a variety of different places in the KnowledgeSmart platform where Skills audit results can be viewed and exported to CSV or MS Excel.
Let's review the options.
Results > Data page
You can view your KnowledgeSmart Skills audit results in the Results > Data area of your dashboard. Use the Results per page dropdown to change the number of results displayed on screen. Use the dropdown menu to view results data (if you have two or more linked accounts).
For Skills results, click on the relevant Skills audit name, to display the associated ratings data.

The 'Export to CSV' button displays at the top of the screen.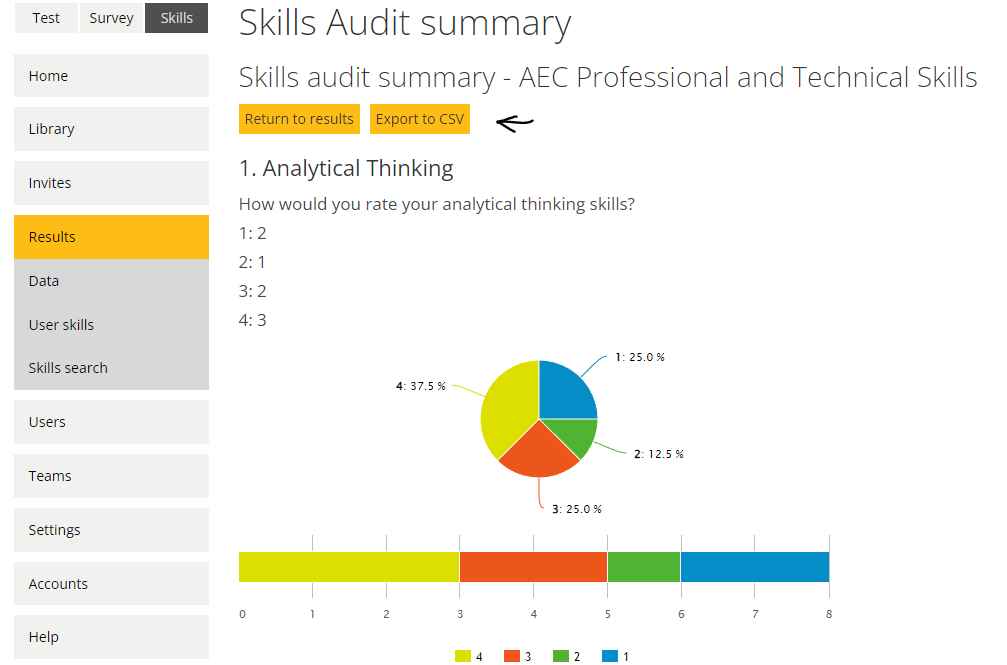 This will export all ratings data on a per Skills audit basis to CSV.

Power BI export
Here you can export the Skills Power BI MS Excel file for your account by clicking on the green 'Run Export' button. To access the Power BI template, click on the gray button.

Manager page
Managers can click on the 'My Teams' link to see a list of Teams they manage.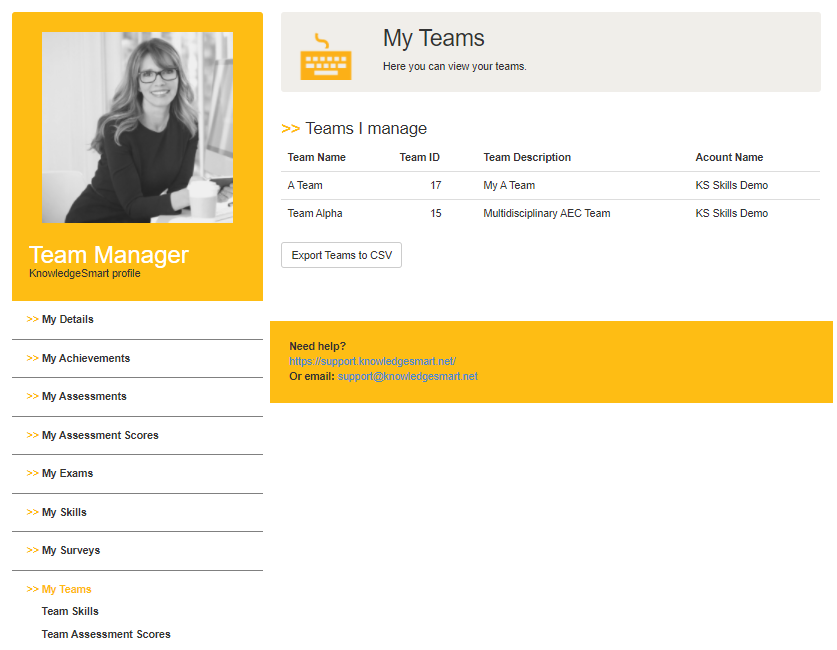 Click on the Team name to view Skills audit ratings for individual Team members, on the 'User Skills' area of the Team page.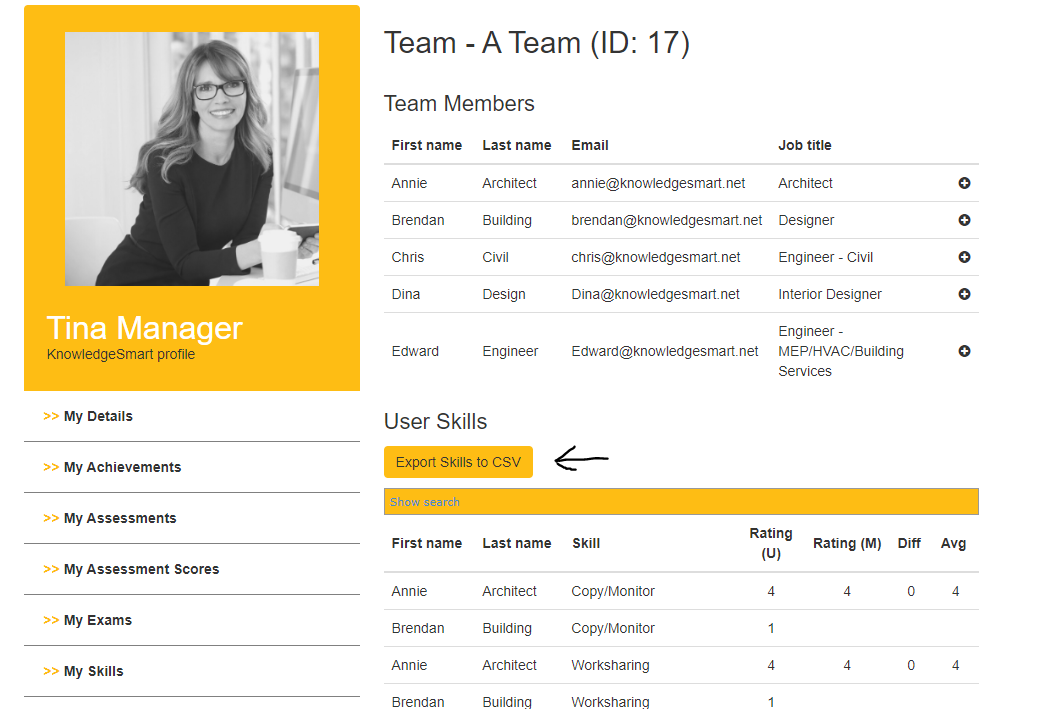 Use the 'Export Skills to CSV' button to take an export of individual Team Skills ratings data.

The 'Team Skills' page provides a consolidated view of Skills ratings from users across multiple teams (if a manager is assigned to more than one Team).
Use the 'Export Skills to CSV' button to take an export of consolidated Team Skills ratings data.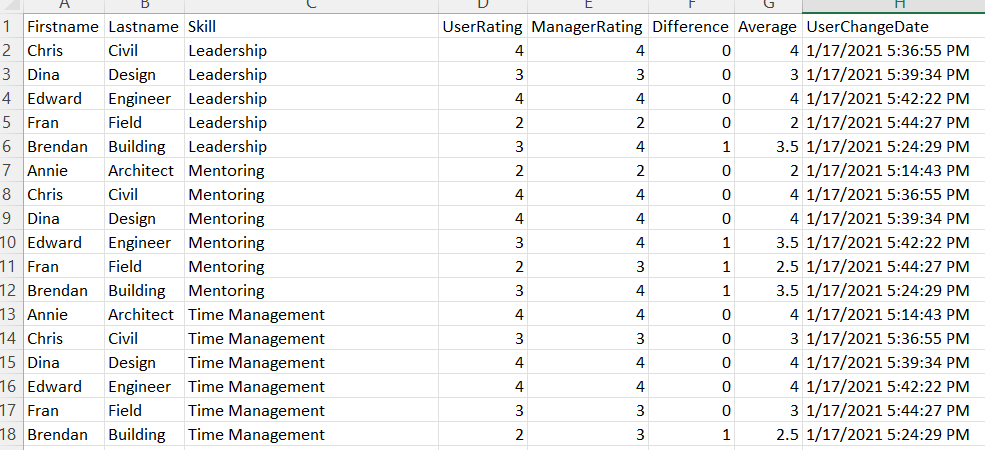 People finder page
When you have created a new Skills query, it is possible to export Skills and Skills assessment results data to CSV, using the export tools.


Related Article(s):
How to use the KnowledgeSmart 'People Finder' tool
KnowledgeSmart Skills audit results analysis in Power BI
Viewing and filtering KnowledgeSmart Skills audit results data
Still Need Help?