Applies To:
Learning Managers, Administrators.


Common Causes/Issues:
You would like to use platform notifications to help update users with their course deadlines.
Solution Overview:
Assigning course enrollments to others allows you to specify a due date and issue notifications
to enrollees and the Assigner. If someone is falling behind in their learning, you could nudge them with an email reminder.

To manage notifications related to course enrollments you will need to use the 'Learning/Assessment Assignments' area of the Pinnacle Management Utility.
When you assign due dates, platform notifications can be used to update users with course deadlines.
Tactical rundown of solution:
After you have selected your course or Learning Path and your users, a preview displays with the selected users on the 'Assign Courses' window.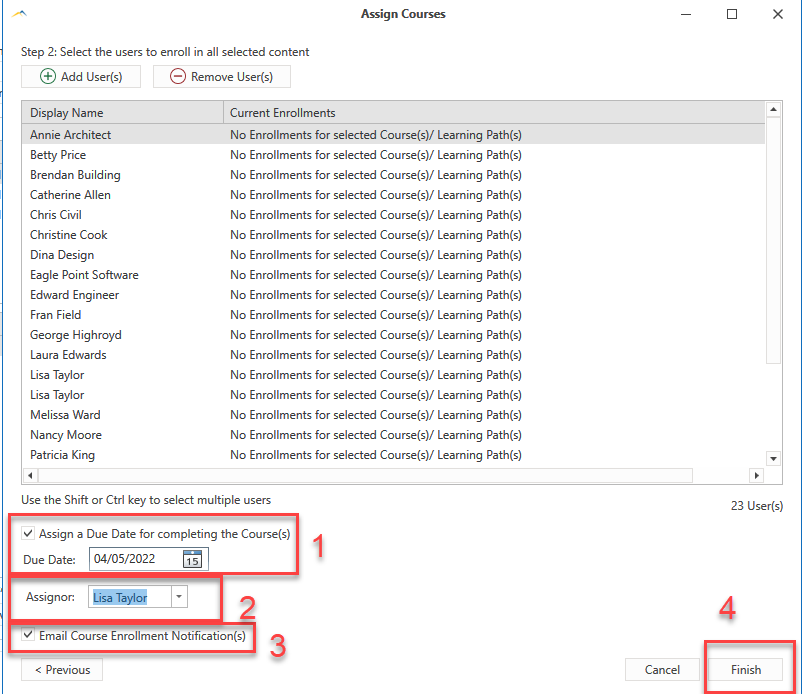 If you select the checkbox to the left of 'Email Course Enrollment Notification(s)' (3), an email will be triggered on your system. The default email service is Microsoft Outlook and currently, we do not have the ability to change this.
The Assignor (2) will be the primary recipient of the email.
All selected users will be bcc'd.

Add any additional comments to your email then send it when you are ready.
To enable email notifications, use the Email Settings (bottom right below) that are on the current enrollments dialog.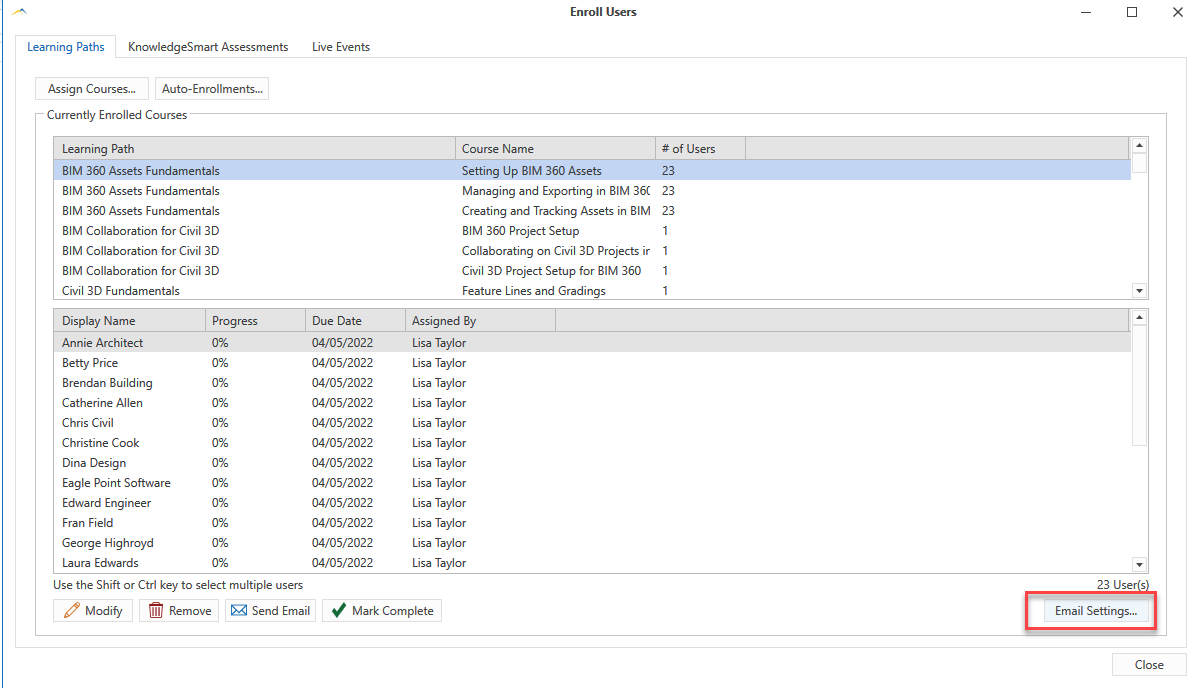 In the Email Settings, toggle on the notifications that you want to trigger in the platform.
The first option, email course enrollment information will be the default setting when you assign new enrollments. The options below are the notifications for the Assignor.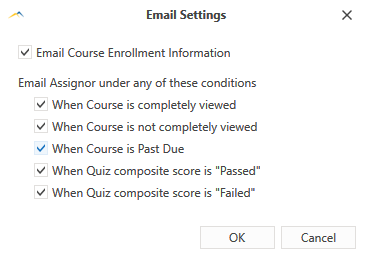 Important: The email settings that you select in this dialog will be applied to all of your course enrollments across your entire organization.

To manage your course enrollments please see the related article below.
Related Article(s):
Custom Learning and Enrollments
Still Need Help?