Applies To:
Learning Managers, Administrators.


Common Causes/Issues:
You would like to find out how you can view and manage your course enrollments.

Solution Overview:
Assigning course enrollments to others allow you to specify a due date and issue notifications
to enrollees and the Assigner. If someone is falling behind in their learning, you could nudge them with an email reminder.

To manage notifications related to course enrollments you will need to use the 'Learning/Assessment Assignments area of the Pinnacle Management Utility.
The enroll users dialog displays all of your current course enrollments for your organization.
Tactical rundown of solution:
To learn who's enrolled in a course, first find the Learning Path name in the list. (1)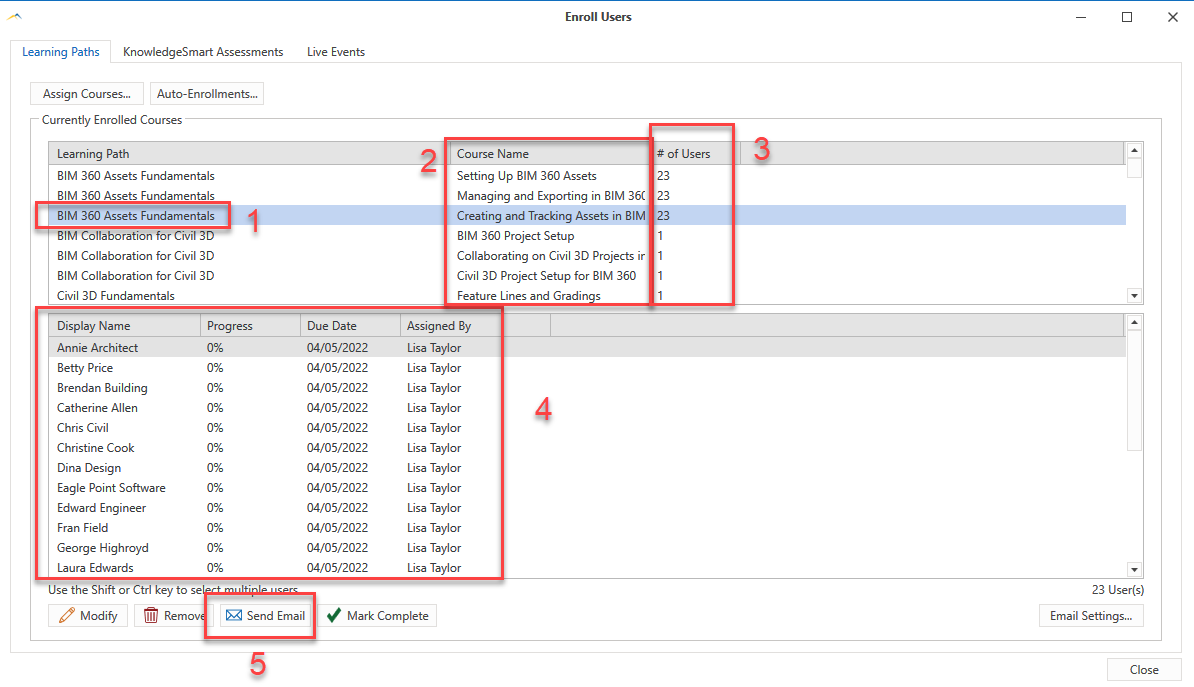 Then look for the Course Name in column 2. (2)
Next to the course name, you'll find the number of users who are currently enrolled. (3)
Important: This does not include users who have dropped or completed the course.

Select the course in the list to see which users are currently enrolled. (4)
Next to the user's name, you can view their progress due date and who assigned the course. (4)
To nudge a user to complete their training, use the Send Email button. (5)

First, select the user(s) that you want to send the reminder to. (4)
Use your shift and/or control keys to select multiple users.
Once the users are selected, click Send Email. (5)

This will open an email template that is pre-populated with a link to the course.
The email will be sent to the Assigner and the users you selected for the reminder will be bcc'd.

Add any additional text that you want to the email, then send it.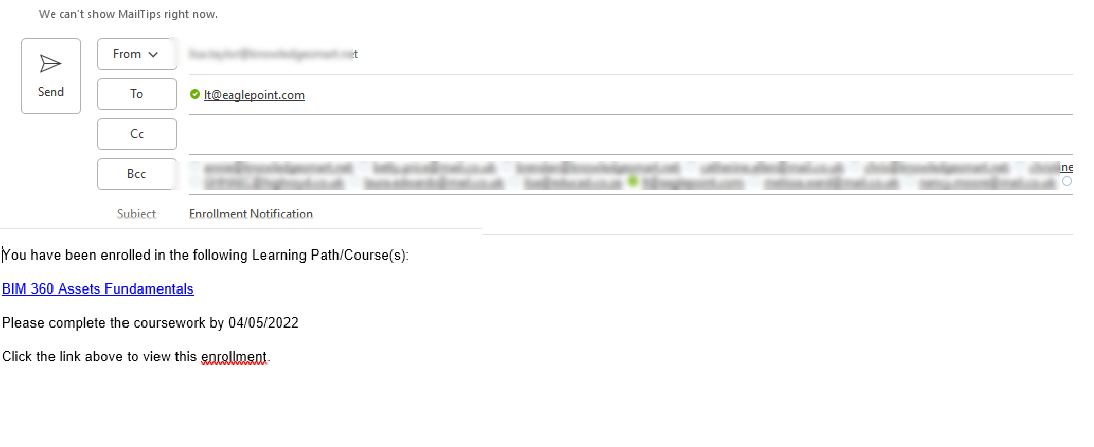 Related Article(s):
How to enroll users to learning
How to issue notifications to enrollees of a course or Learning Path
Custom Learning and Enrollments
Still Need Help?