Applies To:
All people who have been granted Administrator access to their organization's KnowledgeSmart account(s).
Common Causes/Issues:
As an Administrator you want to know how to log in to the Administration portal for your organization's KnowledgeSmart account.
Solution Overview:
To login as an Administrator it is first required to reach the Customer Login page. This is the direct link here.
Choose the 'Admins > Admin Area'.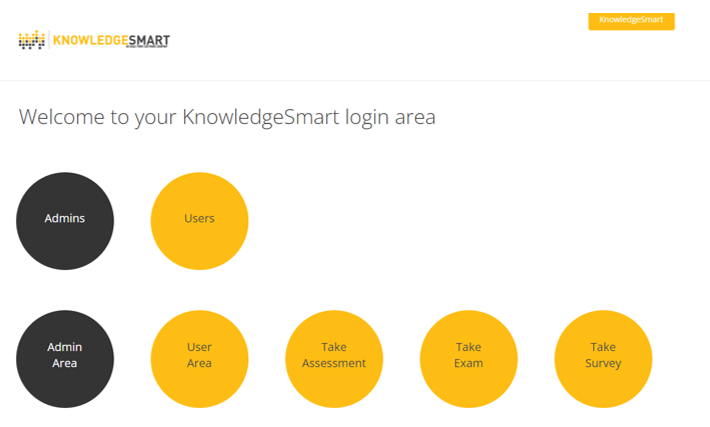 This will lead you to the Login page. Enter your username and password and click on the orange 'LOG IN' button.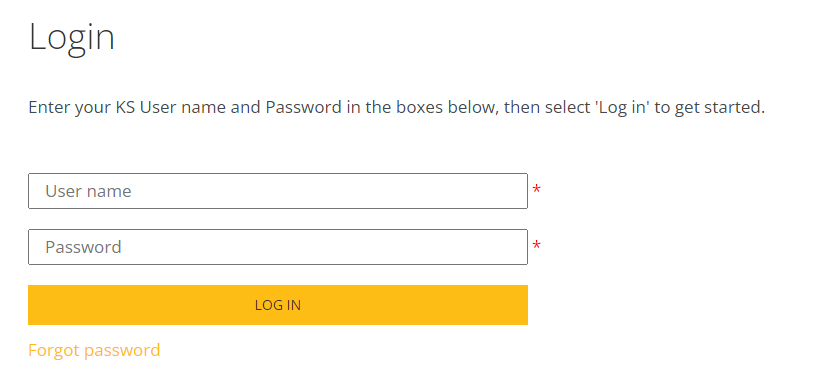 This takes you to your KnowledgeSmart Home page.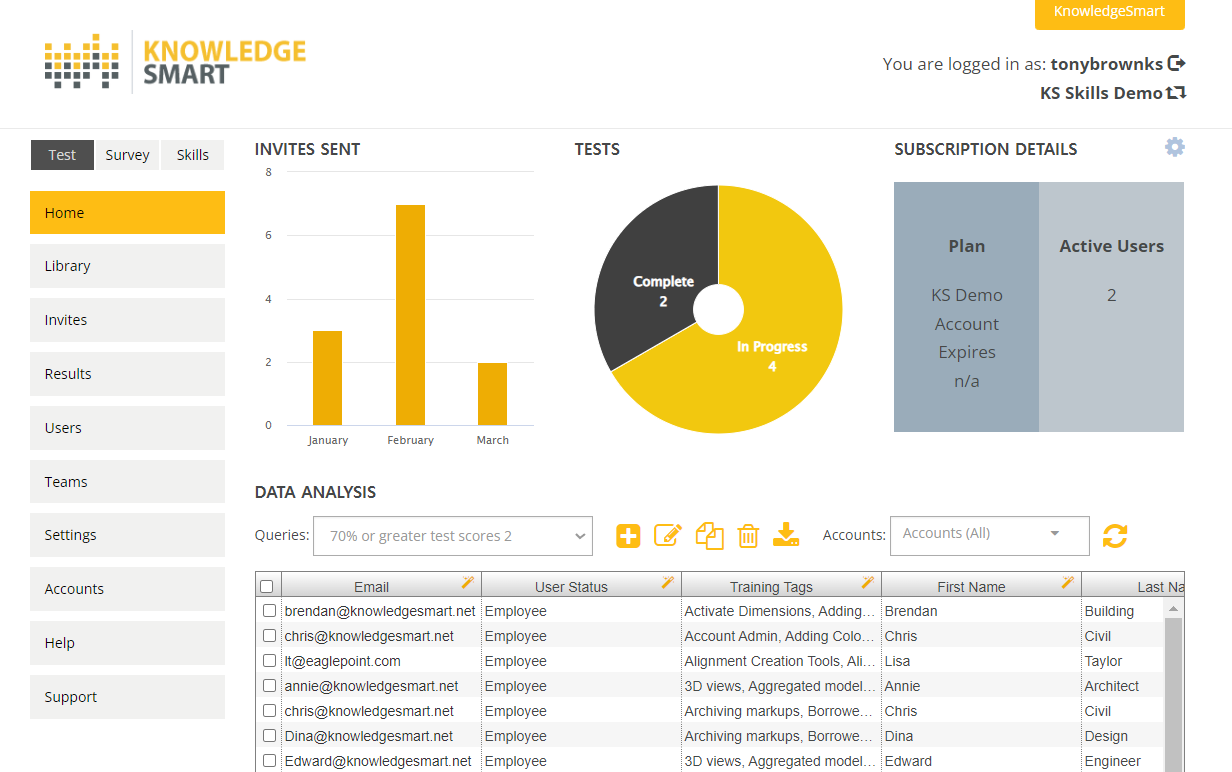 What to do if you have forgotten your password:
If you cannot remember your KnowledgeSmart password then please follow the instructions to reset it. These can be found here.
Related Article(s):
Administrator Log-In and Overview
How to reset your KnowledgeSmart password
Still Need Help?