Applies To:
KnowledgeSmart Principal Administrators and Library Administrators.
Common Causes/Issues:
You would like to share KnowledgeSmart library content and/or custom library content from a parent account to one or more child accounts. This method applies to Skills assessments, Surveys and Skills audits.
Solution Overview:
Login to your KnowledgeSmart Admin dashboard, select 'Test', Survey' or 'Skills' mode, and navigate to the 'Accounts > Share content' page.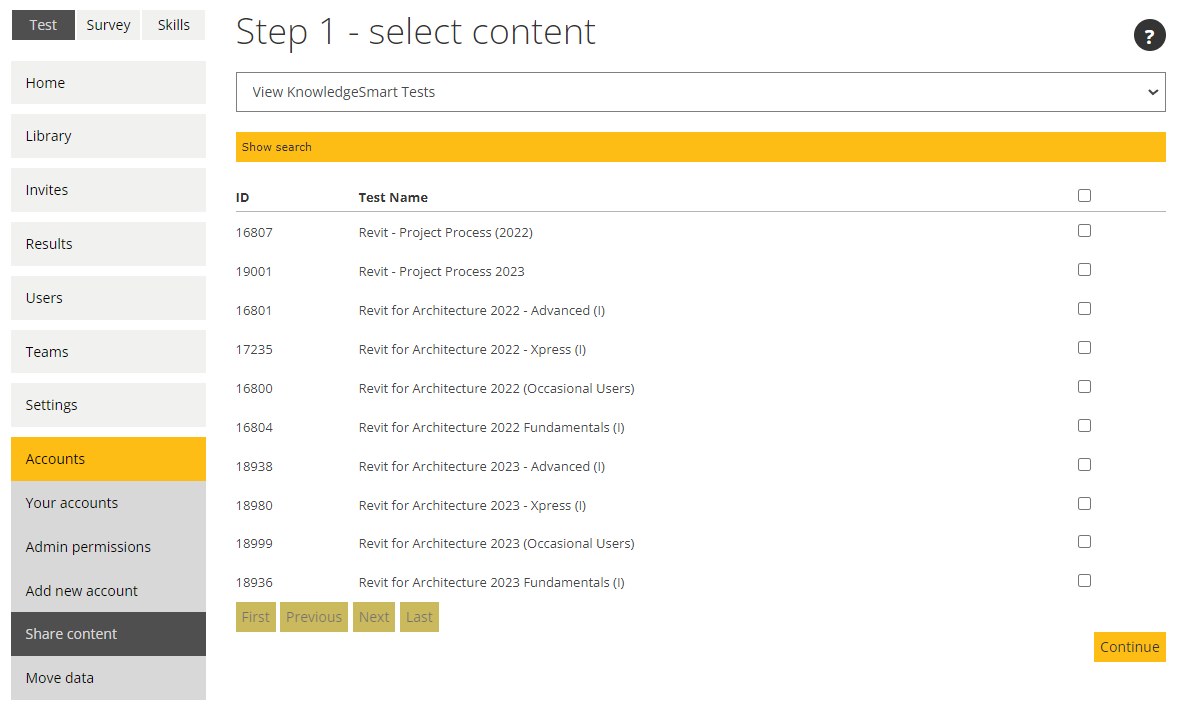 Depending on which 'mode' you have chosen, you will see the following options for content selection:
Skills assessments
'Off the shelf' tests
Custom Published tests
Custom Published test modules

Surveys
Custom Published Surveys
Custom Published Survey modules

Skills audits
'Off the shelf' Skills audits
Custom Published Skills audits
Custom Published Skills audit modules

Step one
Choose the relevant content type from the dropdown.
Use the checkboxes to select which titles will be shared. Click 'Continue'.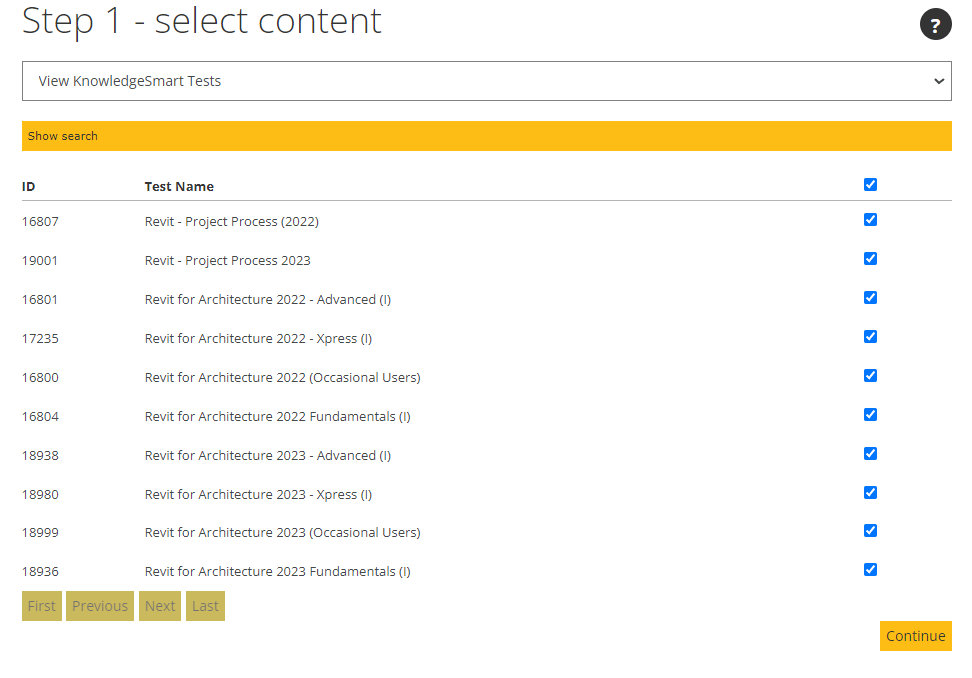 Step two
Choose the destination account(s) using the relevant checkboxes click 'Save'.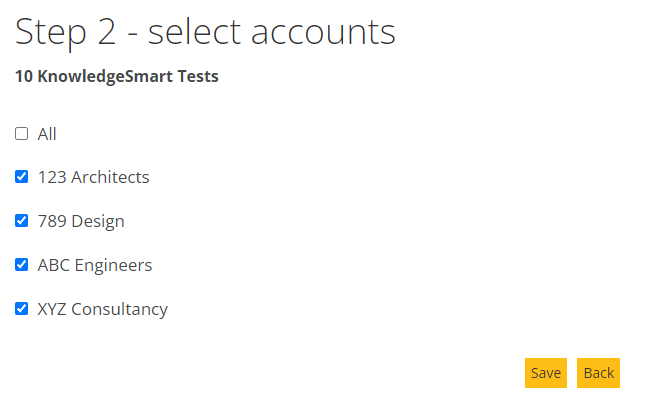 You will receive a notification telling you that your content has been successfully shared.

Navigate to the relevant KnowledgeSmart library page and view your child account content in the view inked accounts dropdown.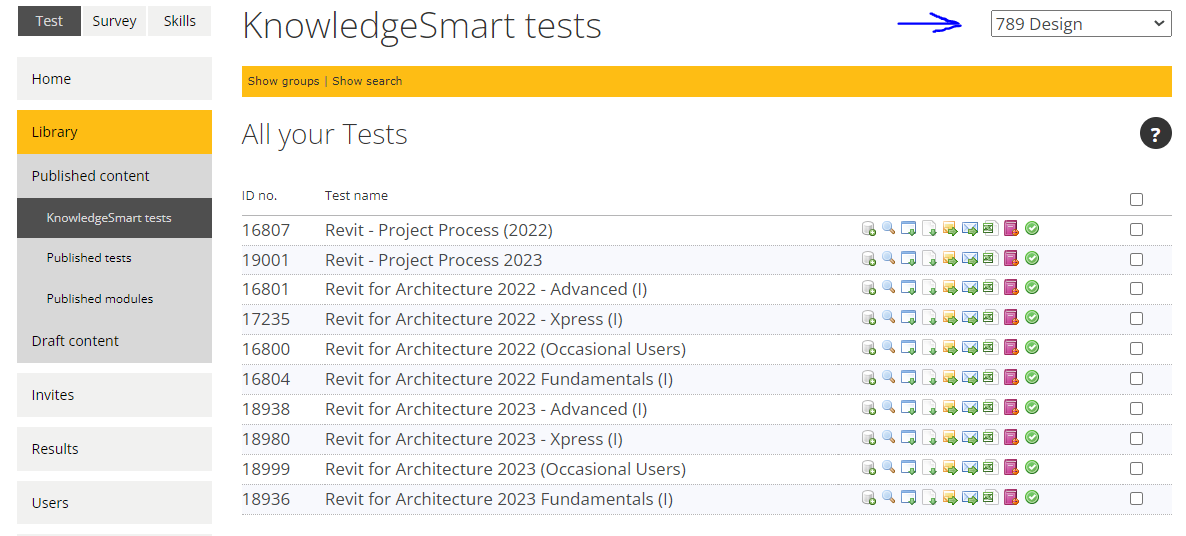 Related Article(s):
Understanding KnowledgeSmart linked accounts
How to move data between different KnowledgeSmart accounts
Still Need Help?