Applies To:
KnowledgeSmart Principal Administrators and Library Administrators.
Common Causes/Issues:
You would like to view a summary of currently available KnowledgeSmart Skills audits.
Solution Overview:
This table is a comprehensive summary of currently available library titles.
Skills Audit Library Titles
AEC Process
AEC Project Types
AEC Workflows
AutoCAD Civil 3D
BIM 360 - Administrators
BIM 360 - Users
Bluebeam
Coaching Skills
ISO 19650 BIM International Standard
Language Skills
Management Skills
Office Software
Professional Skills for Architects
Professional Skills for Bldg Services Engineers
Professional Skills for Civil Engineers
Professional Skills for Designers and Engineers
Professional Skills for Structural Engineers
Project Management Skills
Revit for Architecture
Revit for MEP (Electrical)
Revit for MEP (Mechanical & Plumbing)
Revit for Structures
Soft Skills
Technical Software
Our Skills audit library includes many different knowledge and skills useful when working in the AEC industry - though there is some applicability outside this industry. The aim was to gather what could loosely be called "generic skills," that is, skills that could be transferable from one company to another.
As always, you have full editorial control, so you can easily customize the content to your exact requirements.
The following graphics provide a breakdown of the different subject areas covered by each Skills audit survey.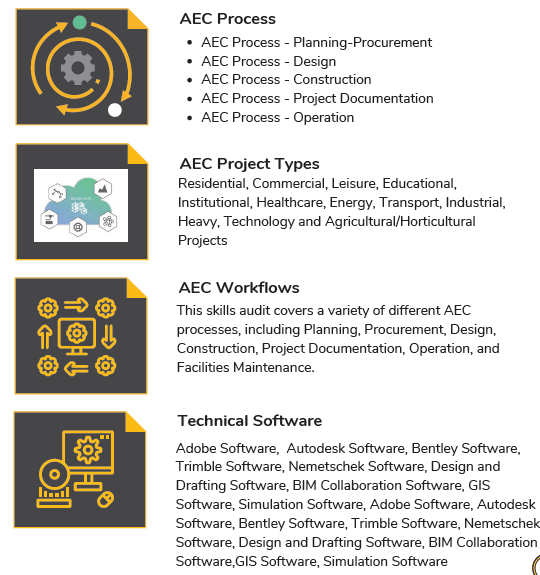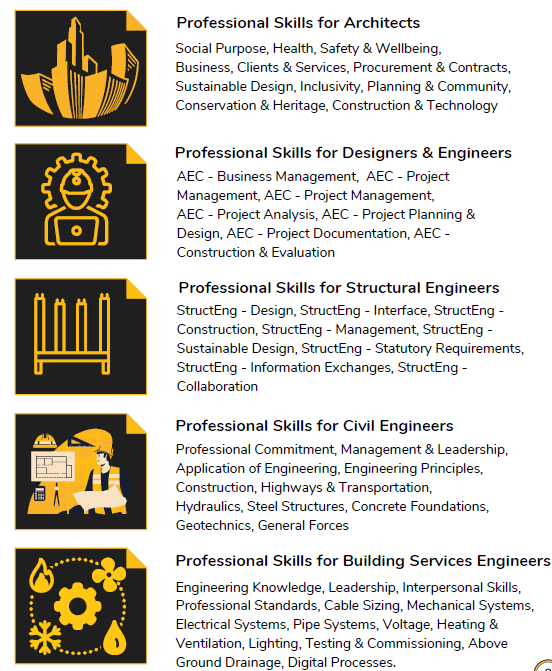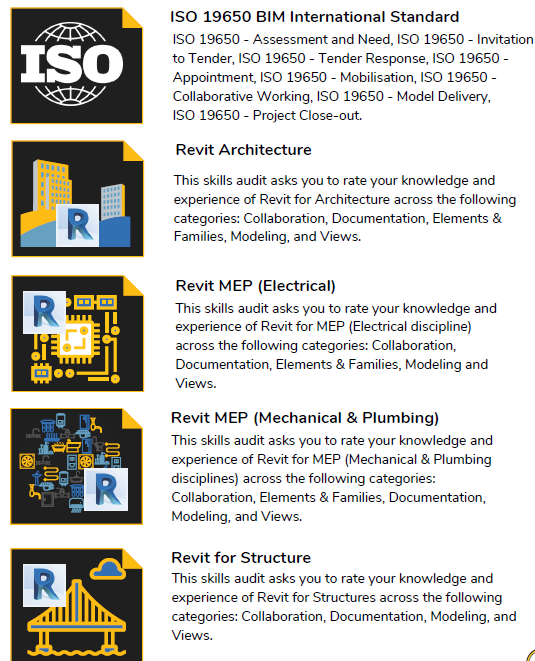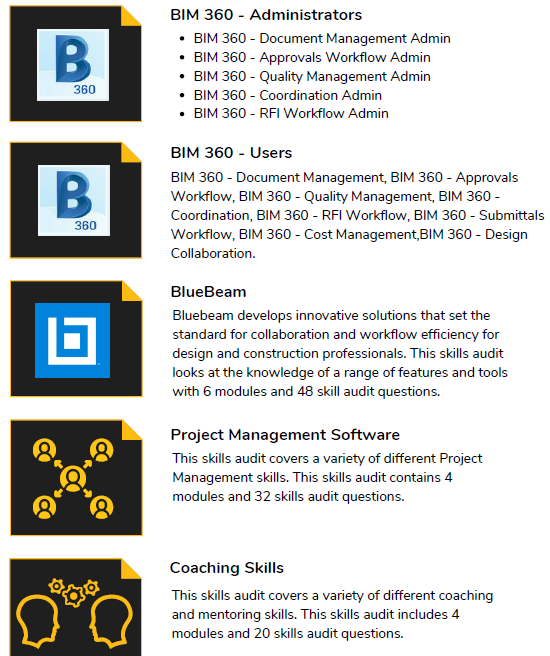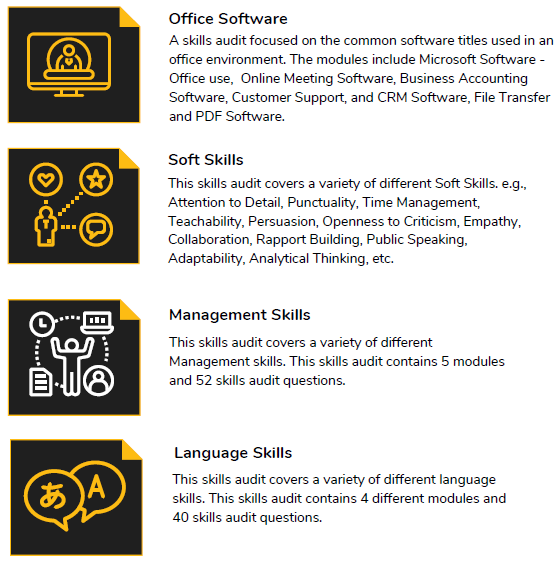 Related Article(s):
Adding additional titles to your KnowledgeSmart library
KnowledgeSmart Skills Audit Library Checklist
How to invite users to a Skills assessment, Survey or Skills audit
Still Need Help?
Downloadable Files: