Applies To:
Common Causes/Issues:
You would like to learn how to contact the Eagle Point Customer Support team.


Solution Overview:
The Pinnacle Series support help desk is hosted by a platform called Zendesk.

There is SSO (Single Sign-On) configured between Pinnacle Series and the support helpdesk.

The easiest way to access the support help desk is by clicking the Support button (bottom right) from within the platform.



This will authenticate you as a Pinnacle Series user and you won't need to login to the support help desk area to raise a support ticket or view a Knowledge Base article.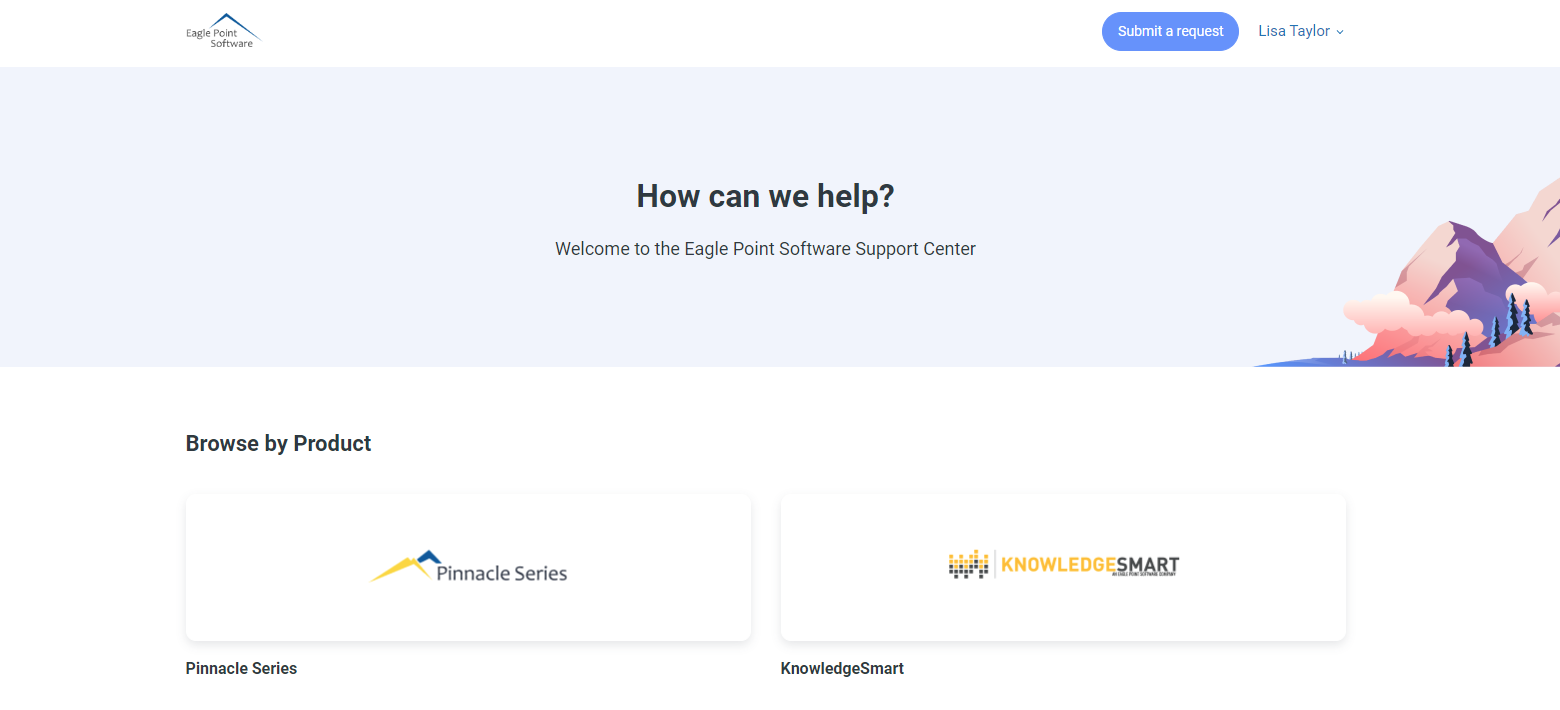 Tactical Rundown:

To submit a support request click the 'Submit a request' button top right and follow the prompts.



To view a Knowledge Base article start by browsing by product.

Select Pinnacle Series or KnowledgeSmart.



Search the Knowledge Base area by using the search bar at the top.



You can also browse all published Knowledge Base articles or find content by category.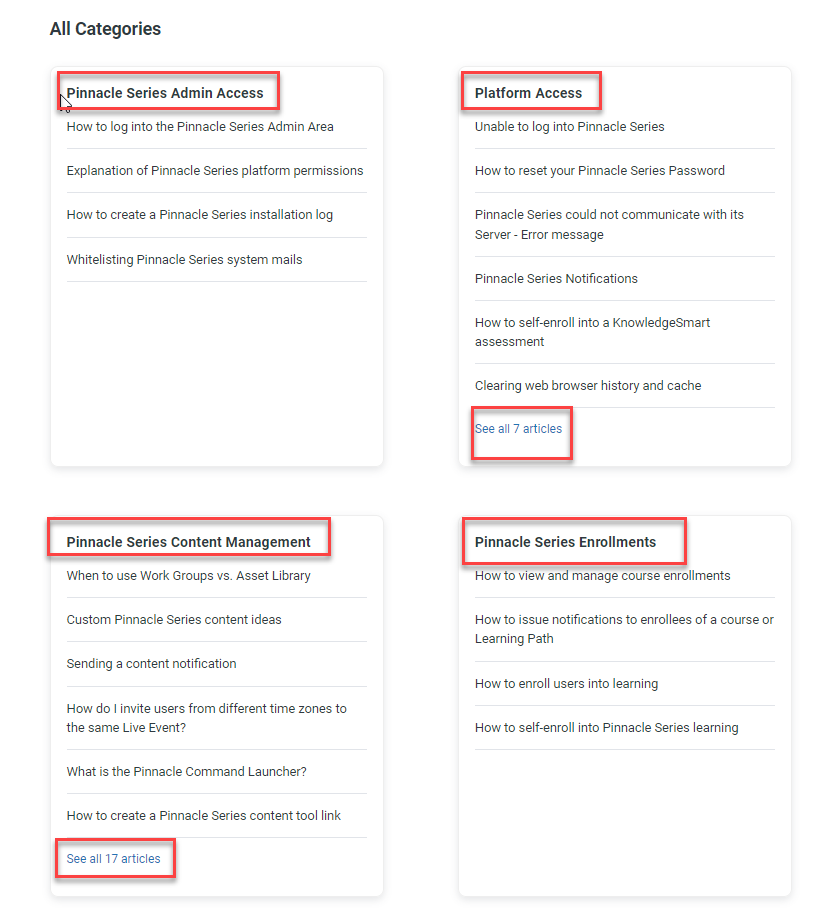 Still Need Help?