Applies To:
All Autodesk product users and Pinnacle Series/ProductivityNOW web tenant users attempting to launch the Pinnacle Series Related Learning Topics pop-up on an Autodesk product.

Common Causes/Issues:
The issue is the Related Learning Topics pop-up not displaying when working in an Autodesk product.

Solution Overview:
When the Pinnacle Series Related Learning Topics pop-up does not display on an open Autodesk product, it is necessary to load the updated AutoCAD Runtime Extension (.arx) file.
An Autodesk product user can check the following to confirm whether the .arx file LOADER is on their device:

Key in 'Registry Editor' in the Search field on your Windows device.
Follow this path within the Registry Editor to find the LOADER Key:

Computer\HKEY_LOCAL_MACHINE\SOFTWARE\Autodesk\AutoCAD\R24.0\ACAD-4117:409\Applications\EPPinnacle.

Please note: the C: Drive location given in the 'Data' column in this Registry Editor is reflective of the location given in Step 2 of Tactical Rundown below.
Firewall/Security Software Check
It is also worth checking your firewall or security software rules. Your firewall or security software may be blocking the application from launching. Make sure you whitelist the following application:

pinnaclecommandlauncher.exe (This is the Pinnacle Series executable that communicates for the related learning plugin.

Tactical Rundown:
From within an open Autodesk product (AutoCAD, Civil 3D, Plant 3D, Revit) key in the APPLOAD command in the Command Line Prompt field, and hit 'Enter'.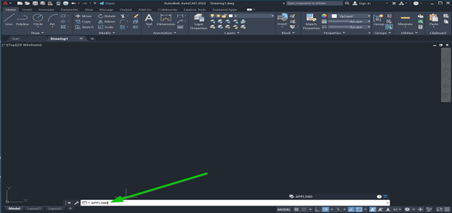 In the 'Load/Unload Applications' window, navigate to Local Disk (C:) > Program Files > Autodesk > Application Plugins.
Select the AutoCAD Extension (.arx) file needed (EPPSACAD…).
See the .arx filename populate in the 'File Name:' field below.
Select 'Load' to load the .arx file.
See the EPSACAD... arx file in the 'Loaded Applications' tab in the bottom of the window.
Select 'Close' to close this window.
*For AutoCAD Plant3D users, please ensure you have selected the 'EPPSACAD24x64' option.
The following screenshots detail the views within AutoCAD when in the APPLOAD command:
C: Drive Location in 'Load/Upload Applications):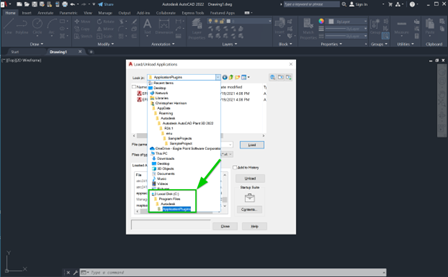 See the .arx files to LOAD.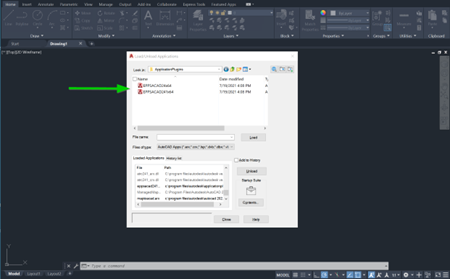 See the Related Learning Topics Pop-Up open in the Autodesk product.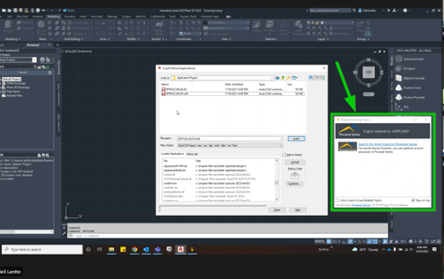 Still Need Help?