Applies To:
Common Causes/Issues:
You are an owner of a Pinnacle Series work group and would like to learn how to moderate the discussion board.
Solution Overview:
To manage the comments on an Asset or in a Work Group, you either need to be the author of the comment or an Administrator/Owner of the Platform/Work Group.
Work group owners can control discussion board visibility as shown below. If you do not see a discussion area, reach out to the workgroup owner, since they may have opted to remove visibility.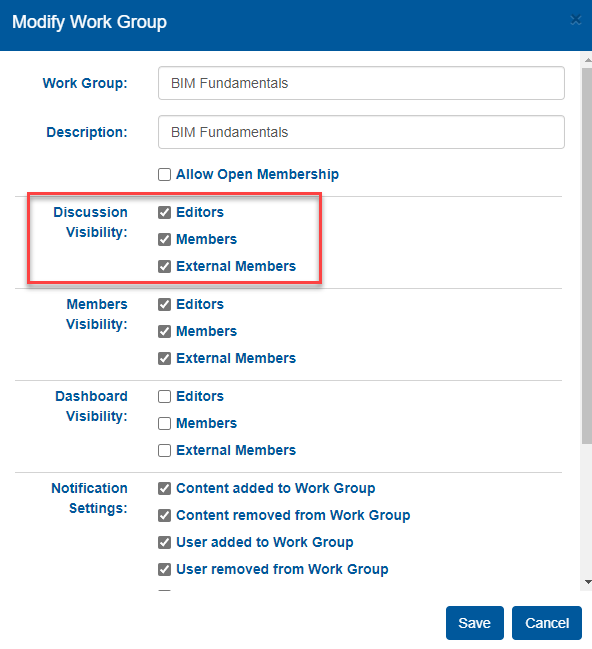 To delete a comment, go to the Asset or Work Group in your Pinnacle Series web portal.
Under the Comments section, click Delete to remove the comment.



You will only be able to delete your own comments unless you have administrator permissions. With administrator permissions, you will be able to moderate the entire discussion board and delete any inappropriate or redundant comments.
Still Need Help?