Applies To:
All users.


Common Causes/Issues:
You would like to find out where you can access the related learning topics inside the Pinnacle Series platform.

You would like to view learning links whilst working in your Autodesk software.
Solution Overview:
Activating the Pinnacle Series Related Learning Topics will keep you better connected to your Pinnacle Series knowledge assets.

Related Learning Topics provide a convenient way for you to gain immediate access to Pinnacle Series assets relevant to commands you click in your Autodesk products.

If you are using AutoCAD, Civil 3D, or Revit, you can activate the Related Learning Topics
to reveal useful assets even when you are not in the Pinnacle Series web portal.

To trigger Related Learning Topics, simply click a command or tool in your Autodesk product
and the Related Learning Topics window will appear on your screen.

The Related Learning Topics will display any Pinnacle Series asset that has been tagged with that tool or feature name.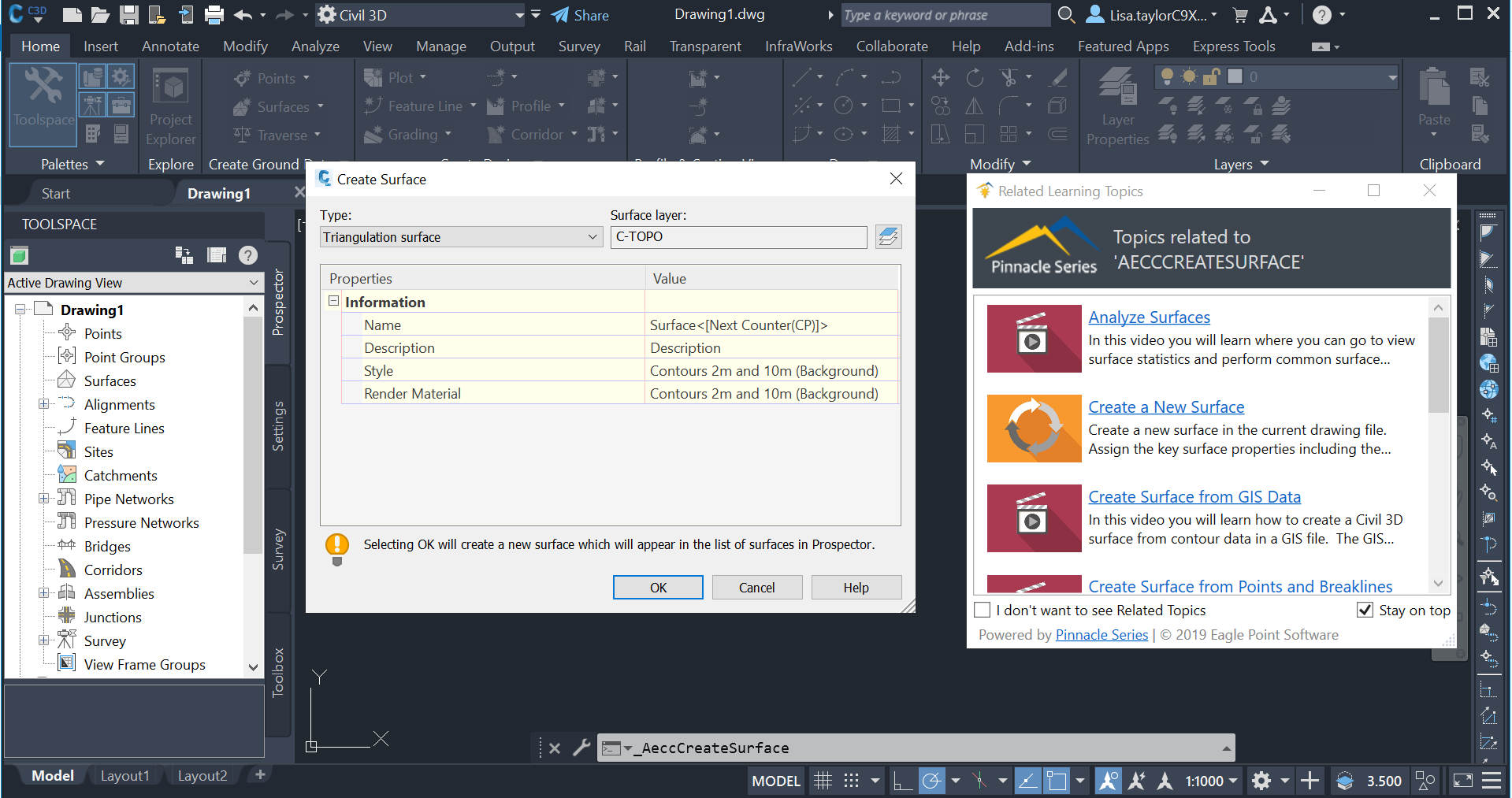 This will open your web browser and take you into Pinnacle Series where you can view the asset.

When you are finished, you can close your browser and return to your Autodesk product.

When another command, or feature, is selected the Related Learning Topics will update,
presenting you a new list of assets to assist you with the tool.

To keep the Related Learning Topics in front of other open applications, you can make sure to toggle "Stay on Top".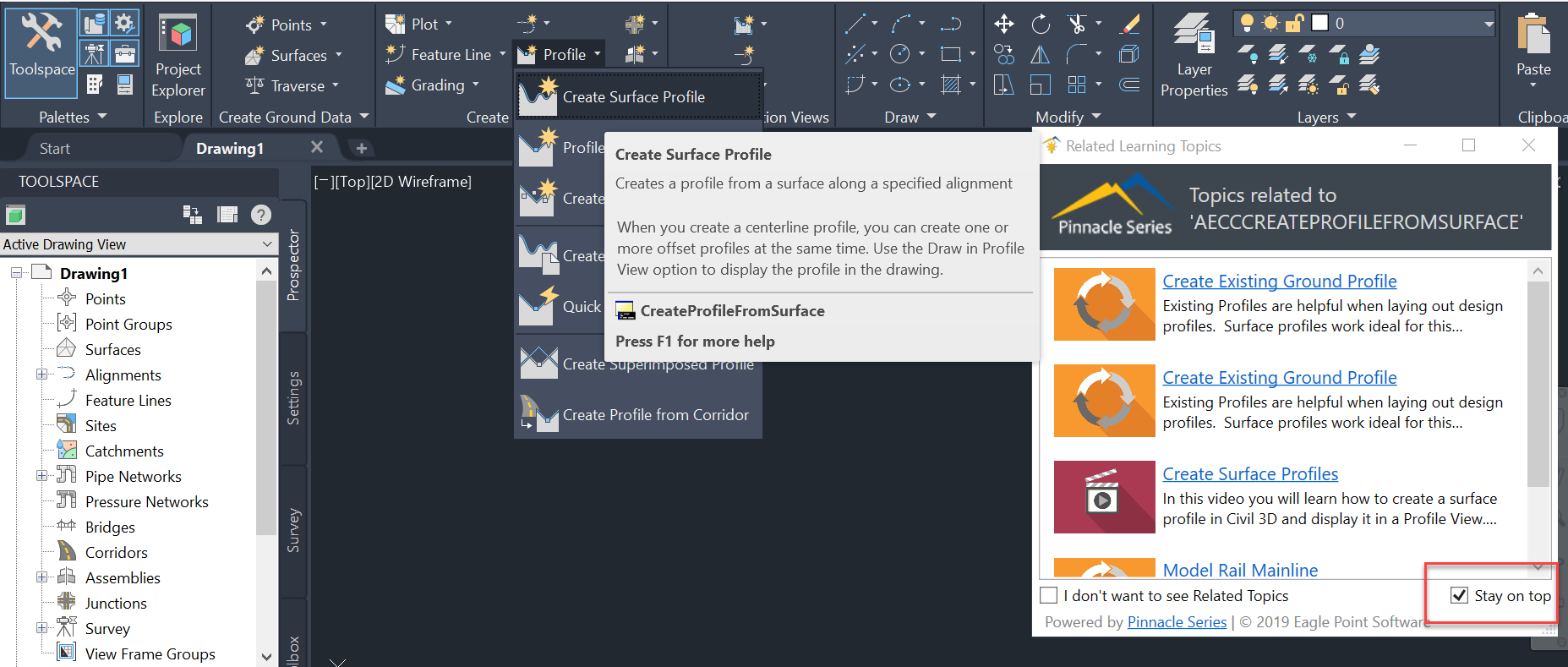 If you would rather not see the Related Topics, you can toggle "I don't want to see Related Topics".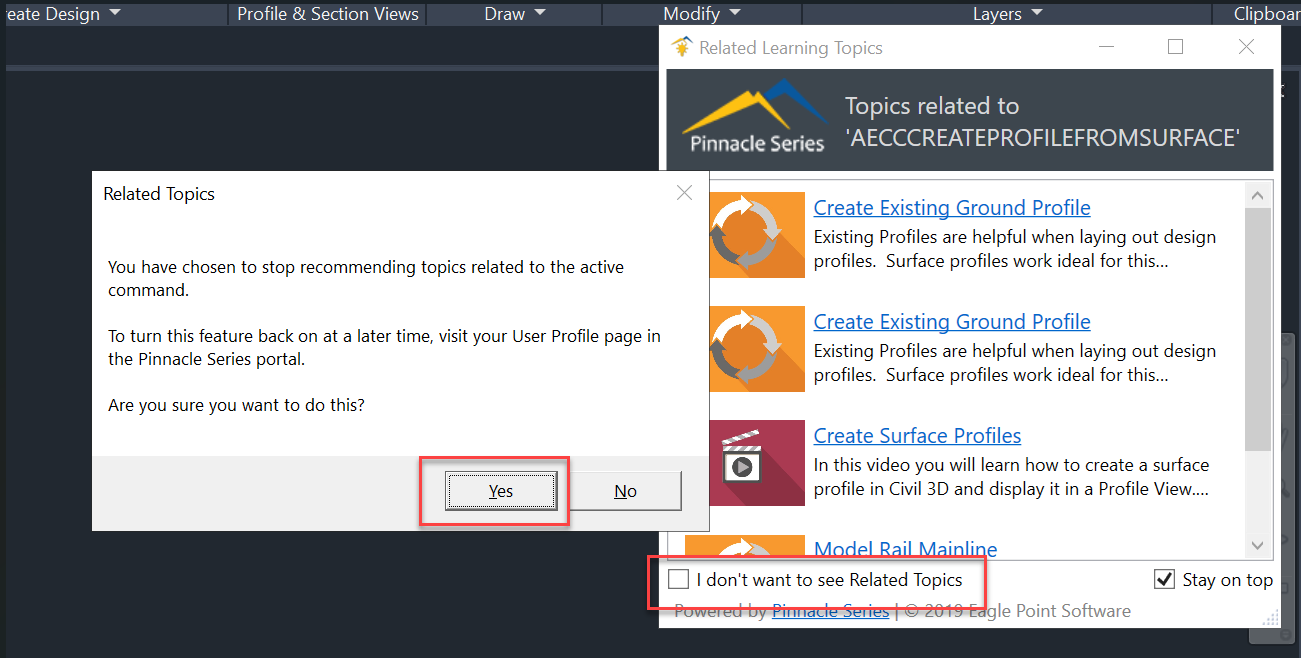 To enable Pinnacle Series Related Learning Topics, you must activate the User Tools on your device.

You can do this from the Pinnacle Series Home Page, in User Information.

In your User Profile click "Activate on this Device" to initialize the command tools.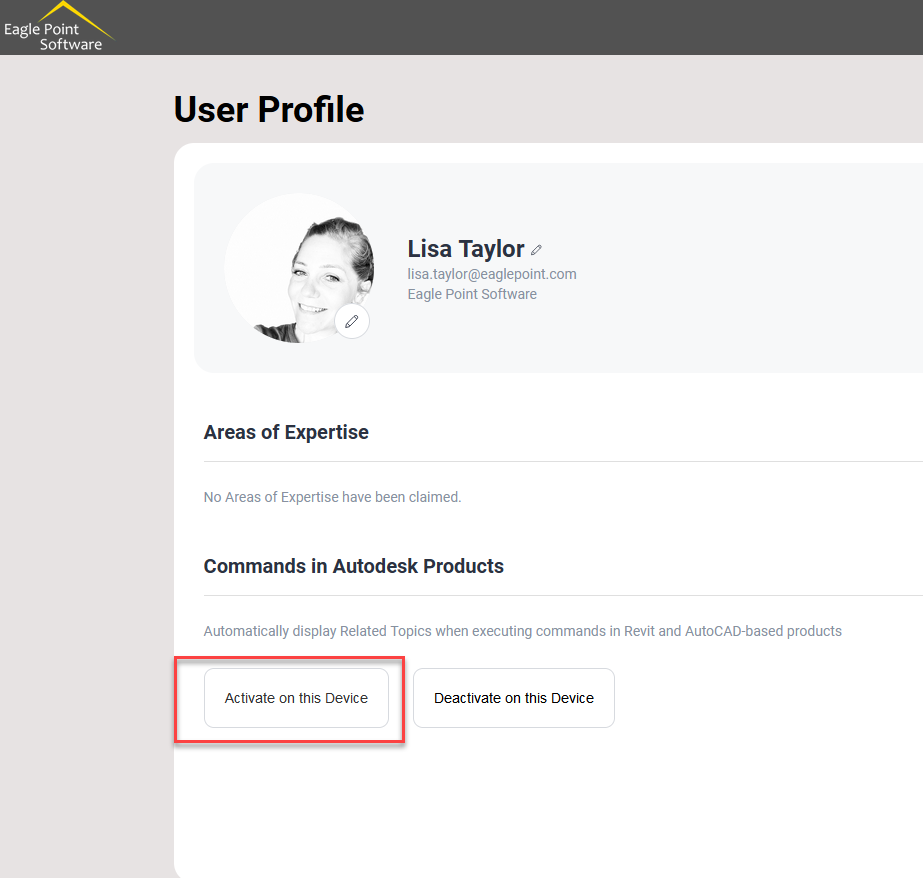 ou can close this message and start working in your Autodesk products.

The moment you click a tool, or feature, that is associated with a Pinnacle Series asset, you'll see the Related Learning Topics.

At any time you can return back to your User Profile and deactivate the command tools if desired.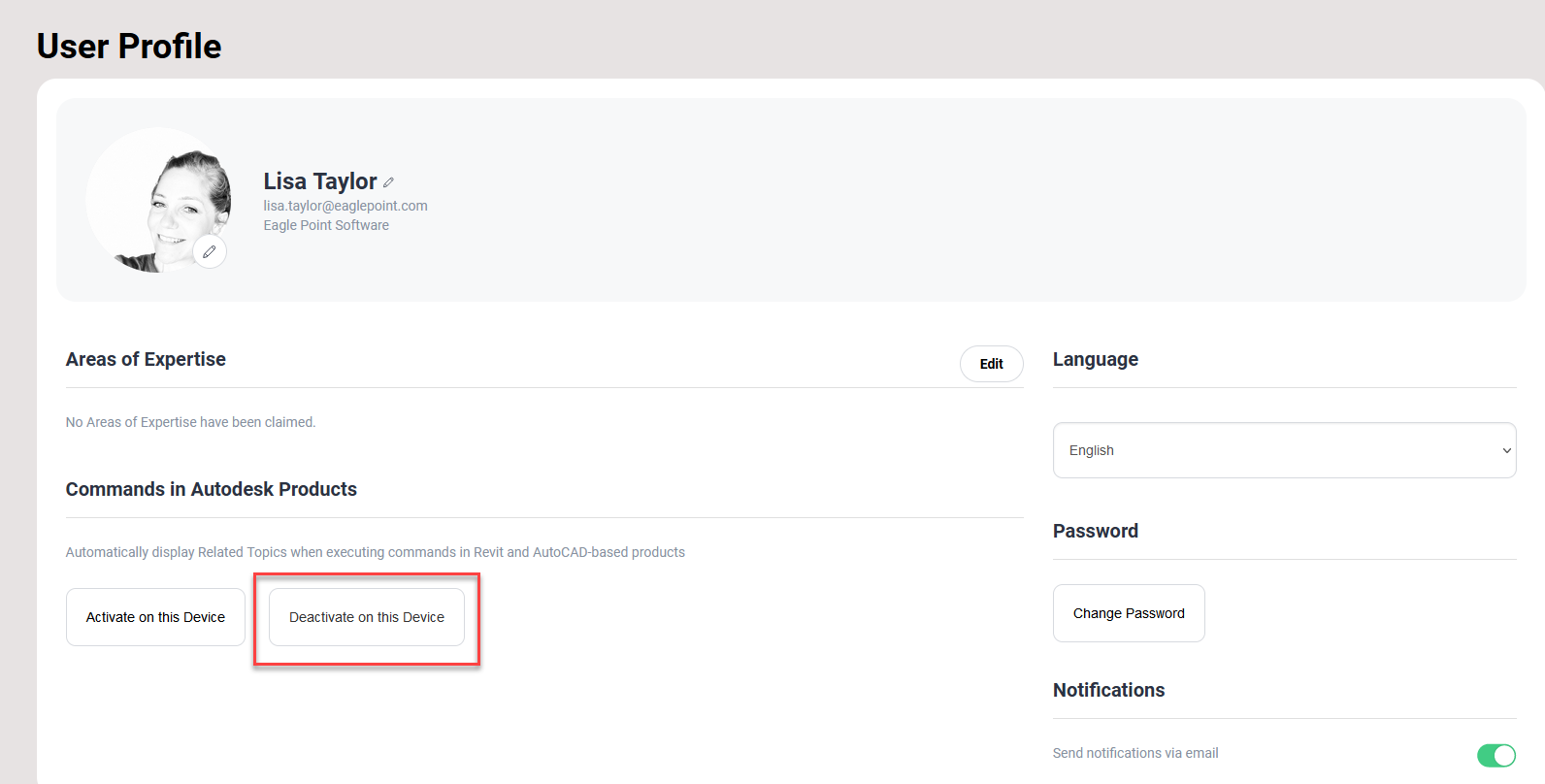 Related Article(s):
Installing Pinnacle Series User Tools
Still Need Help?