Applies To:
All users.


Common Causes/Issues:
You would like to download Pinnacle Series learning content to view later in an offline environment

You would like the flexibility to view your Pinnacle Series learning content anytime, anywhere.
Solution Overview: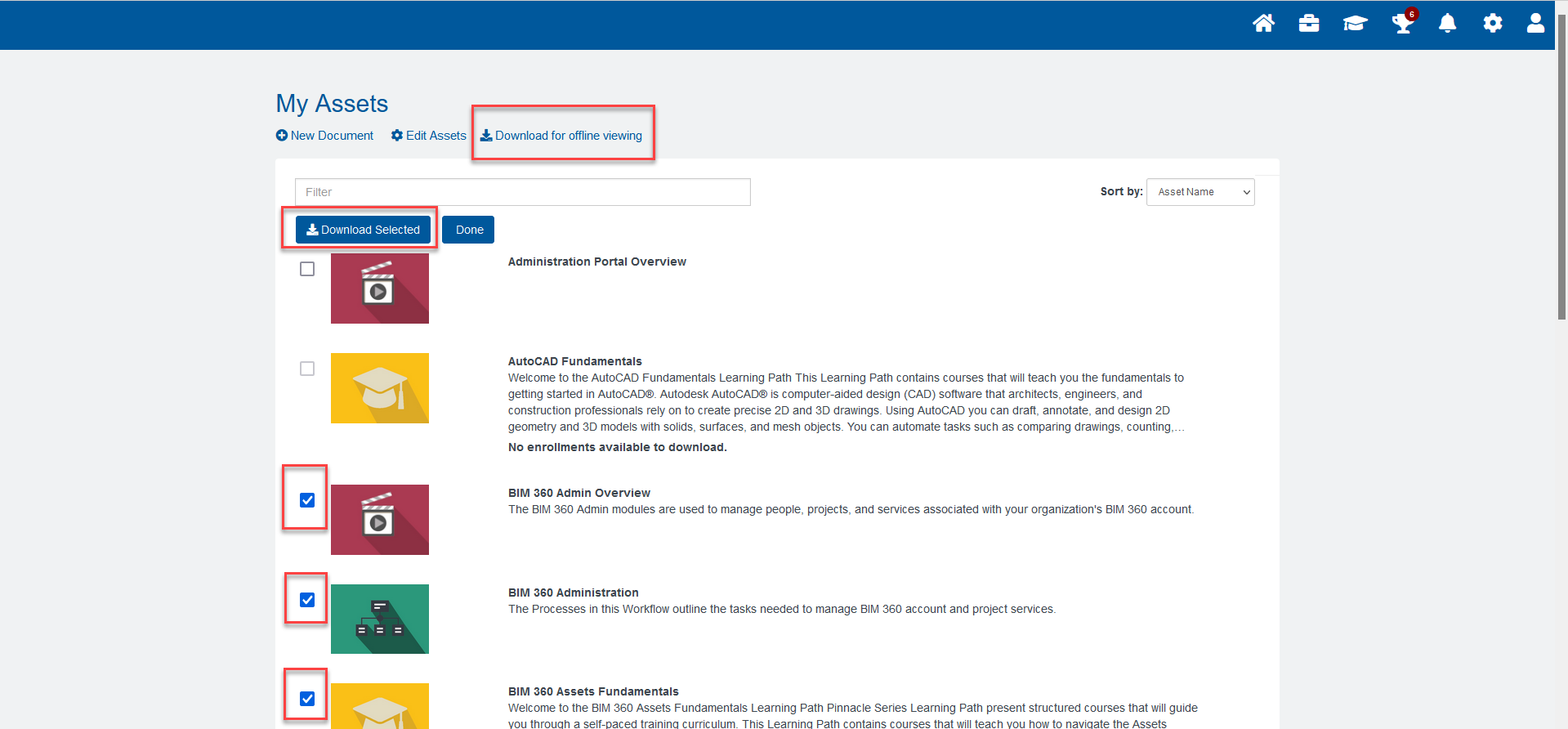 You will get a notification in your system tray that the files are being downloaded
and will get a second message when the download completes.

Once the download has finished, you can view the content offline.

Pinnacle Series will open your asset and you can get started in your offline viewing.

When you have finished viewing the offline content you can delete it from your Offline Assets, or let it expire after 14 days.

Important: If you complete a course offline, Pinnacle Series will update your course status when you reconnect your system to the internet.

Related Article(s):
Still Need Help?